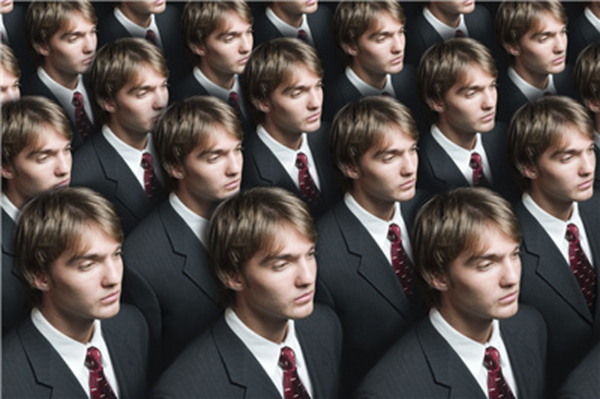 EDITOR'S NOTE: While this post is specifically about Nashville, it's likely not just about Nashville.
For more than 20 years, I've been emotionally connected to Nashville, the city that I call home.
I love Nashville because I love music–the Bluebird cafe, Ryman Auditorium, and the lights and sights of Broadway. I love Nashville because of its strange (and sometimes unbalanced) mix of southern hospitality and progressive politics. I love how green this town is.  Not green as in "energy saving"—I wish we were more environmentally minded—but green as in its trees.
At any given time between the months of April and September, I can walk out on my deck and become overwhelmed by the variety of shades of green on display across the horizon.
I could go on and on as to why I love this city.
However, my reasons for loving this town today are not the same as those that brought me here.
In 1993, when I first moved to Music City, I came here because this was where the Christian music industry was, and I had dreams of becoming the Michael Jackson of Christian music. As a college student at Belmont University, I immersed myself into the culture of Nashville's CCM world. At the time, I loved everything about the Christian music industry—well, except one thing: It was run by rich old white men, an exclusive group of "gatekeepers" (as many called them) who ruled "the Kingdom of God" in Music City.
But this wasn't just a problem in the Christian music world; I soon realized that old white male gatekeepers were in charge of almost everything Christian that happened in Nashville. They ran church organizations, publishing houses, nonprofit organizations, media conglomerates, radio and television stations, and booking agencies. They were the CEOs, the mega-selling authors, the Christian influencers, and the pastors of the largest churches. During a conversation about an internship I was pursuing, a music business professor said, "Jesus can do anything he wants, just as long as he has the gatekeepers approval."
And you know what's sad? It hasn't changed all that much. Sure, it's evolved some, but not nearly as much as you might think. Nashville's brand of Christianity® is still, for the most part, run by a homogeneous group of people, a people known for making careers and also breaking them.
A few of Nashville's gatekeepers from the 90s have died. But in most cases, these privileged few, prior to dying, took younger white men under their wings and trained them to take their places at the gate. The only major difference between today and when I first moved to Nashville is that the gate is kept/guarded by a larger and slightly younger group of mostly Caucasians who (but for a few) possess penises.
Even today, many of Nashville's most influential Christians are pouring their time and energy into molding future white male gatekeepers. Are their actions toward avoiding diversity intentional? Well, that depends perhaps. Certainly their desire to mentor tomorrow's leaders is intentional–most of them publicize their love for mentoring. But whether or not they intentionally choose younger versions of people who look exactly like themselves to lead tomorrow's Jesus, Inc. is hard to say. I have my suspicions. But I could be wrong. Frankly, I hope I'm wrong.
However, here's what is certain: None of the gatekeepers and those being trained up to be tomorrow's gatekeepers seemingly see the lack of diversity as a problem. Which of course is a problem. And 2) the majority of the gatekeepers aren't intentionally choosing women or people of color to mentor. And that too, is a problem. And them not seeing it as a problem is perhaps the bigger problem.
Because that's the only way to break this troubling cycle of white Christian male influencers replacing white Christian male influencers as this town's gatekeepers of Jesus™. Heck, it might also be the best possible way to rid this town of its addiction to needing (and creating) Christian gatekeepers. But if there's going to be gatekeepers (or influencers who inspire faith-based creativity, leadership skills, and the like), why not make it a diverse group of people that best reflects the diversity of God's kingdom? And not just a token person or two. But true diversity.
So, just in case any of Music City's well-established Christian influencers or those being groomed by these influencers to be tomorrow's influencers read this post, here's some food for thought:
Use your privilege to inspire change. You've been granted a status that allows you to influence either a current or future influencer, so use it to inspire that person to intentionally seek to change the status quo.
If you're among a group of people who are all white and all male, use your privilege and ask why. To not ask that simple question is to be a part of the problem.
You probably didn't ask to be put in this position of influence. I get that. Or heck, maybe you did ask and somebody said yes. But either way, if you're only using your Christian privilege to puff up your own platform and are avoiding all attempts to inspire change, to inspire diversity, to bring others who don't look like you into the light, you're just helping Nashville's good-ole-boy country club to become bigger, whiter, maler… and that's little more than a caricature of the body of Christ.
Viagra is for the treatment of inability to get or keep an erection and similar states when hard-on is of low quality. When you buy remedies like cialis from canada you should know about cialis online canada. It may have a lot of brands, but only one ATC Code. Erectile malfunction, defined as the persistent impossibility to maintain a satisfactory erection, affects an estimated 15 to 30 millions men in the America alone. Sexual soundness is an substantial part of a man's life, no matter his age etc.