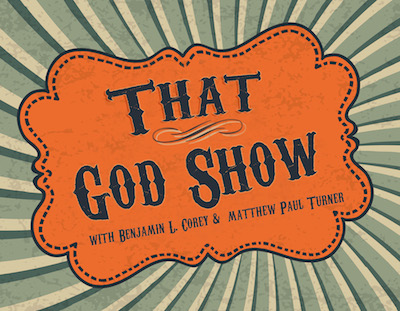 As you might know, I started a podcast with Benjamin L. Corey a few weeks ago. It's called THAT GOD SHOW and if you haven't listened yet, I'd love for you to give it a chance.
I know very little about podcasting. But I'm pretty good at talking. And sometimes I'm pretty good at talking too much.
This week's episode is a conversation about Hell and how many Christians's perception(s) of eternal torment are changing. Or at the very least, believers seem more comfortable questioning evangelicalism's popular understanding of Hell.
Give it a listen!
Other episodes:
Episode 4: A discussion about Mars Hill Church's drama
Episode 3: How to leave fundamentalism