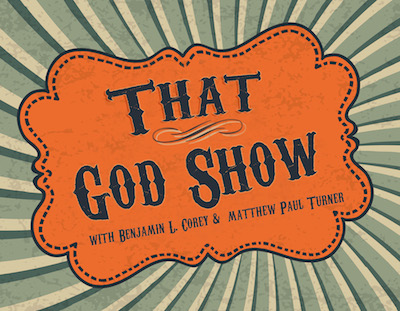 As you might know, I started a podcast with Benjamin L. Corey a few weeks ago. It's called THAT GOD SHOW and if you haven't listened yet, I'd love for you to give it a chance.
I know very little about podcasting. But I'm pretty good at talking. And sometimes I'm pretty good at talking too much.
This week's episode is a conversation about Hell and how many Christians's perception(s) of eternal torment are changing. Or at the very least, believers seem more comfortable questioning evangelicalism's popular understanding of Hell.
Give it a listen!
Other episodes:
Episode 4: A discussion about Mars Hill Church's drama
Episode 3: How to leave fundamentalism
And please subscribe to it on iTunes.
Viagra is for the treatment of inability to get or keep an erection and similar states when erection is of low quality. When you buy remedies like cialis from canada you should know about cialis online canada. It may have a lot of brands, but only one ATC Code. Erectile disfunction, defined as the persistent impossibility to maintain a satisfactory hard-on, affects an estimated 15 to 30 millions men in the America alone. Sexual health is an substantial part of a man's life, no matter his age etc.