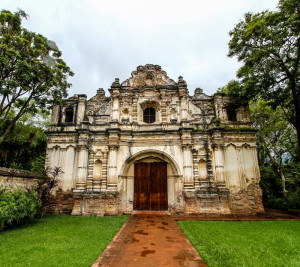 Matthew Paul Turner is a best-selling author, writer, storyteller, photographer, speaker, and blogger. As one of the most influential progressive Christian voices in media, Matthew has been featured on The Daily Beast, CNN, Washington Post, Yahoo!, USA Today, The New York Times, The Colbert Report, Gawker, and many more.
What sets Matthew apart from today's throng of open-minded Christian authors is a talent for combining thoughtful, often opinionated commentary about a variety of faith-related topics with poignant, spot-on wit and self-deprecating insight. Lauded by Publishers Weekly as "one of Christianity's fresh voices" and revered by some as the "Christian David Sedaris," Matthew writes what many people are thinking and unwilling to say aloud.
But commentary and humor aren't this gifted writer's only talents. Matthew has a sincere heart for the marginalized and relentless dedication to truth-telling. This passionate spirit motivates him to share rich stories that would often otherwise go unshared.
As a writer and photographer, Matthew has traveled extensively with World Vision to places such as Tacloban, Philippines; Entebbe, Uganda; Cochabamba, Bolivia; Gyumri, Armenia; and other locations documenting the vast effects of poverty. His travels have offered him a multitude of life-changing experiences, from praying with a family of HIV patients in the Dominican Republic to eating and conversing with a 26-year-old Iman and being blessed by a Hindu priest in Sri Lanka.
Matthew and his family live in Nashville, Tenn. Connect with Matthew on Facebook, Twitter, and Instagram.
Read Matthew's Daily Beast articles here.
You can read his CNN contributions here and here.
Contact him at MatthewPaulTurner@gmail.com.
Praise for Matthew's work includes:
"Turner is one of Christianity's fresh voices." –Publishers Weekly
"Fiendishly clever and meticulously sourced."―Library Journal about Our Great Big American God, Starred Review
"Matthew Paul Turner has written a fascinating biography of God-specifically God's sojourn in America. This book is enlightening, funny and filled with so many historical insights, I found myself uttering 'Aha!' at least twice per page."―A. J. Jacobs, New York Times bestselling author of The Year of Living Biblically
"Churched is funny, poignant, and surprisingly moving. In this deft story of his fundamentalist upbringing Matthew Paul Turner proclaims the good news: that even church can't drown out the message of Jesus." –Sara Miles, author of Take This Bread
"Matthew Paul Turner is Christendom's answer to David Sedaris." –Lisa Samson, award-winning author of Quaker Summers
"Matthew Paul Turner isn't just a great Christian writer.  He's a great writer, period." –Kevin Roose, author of The Unlikely Disciple
"Hear No Evil is hilarious, cringe-worthy, and all too true. And Turner's faith survived. Halleluiah. That's what humor can do." –Susan Isaacs, author of Angry Conversations with God
Viagra is for the treatment of inability to get or keep an erection and similar states when erection is of low quality. When you buy remedies like cialis from canada you should know about cialis online canada. It may have a lot of brands, but only one ATC Code. Erectile dysfunction, defined as the persistent impossibility to maintain a satisfactory hard-on, affects an estimated 15 to 30 millions men in the America alone. Sexual health is an substantial part of a man's life, no matter his age etc.