I've been keeping a secret from pretty much everybody since August, a secret that I've been dying to share with everybody. As you might recall, last October I shared the following Instagram…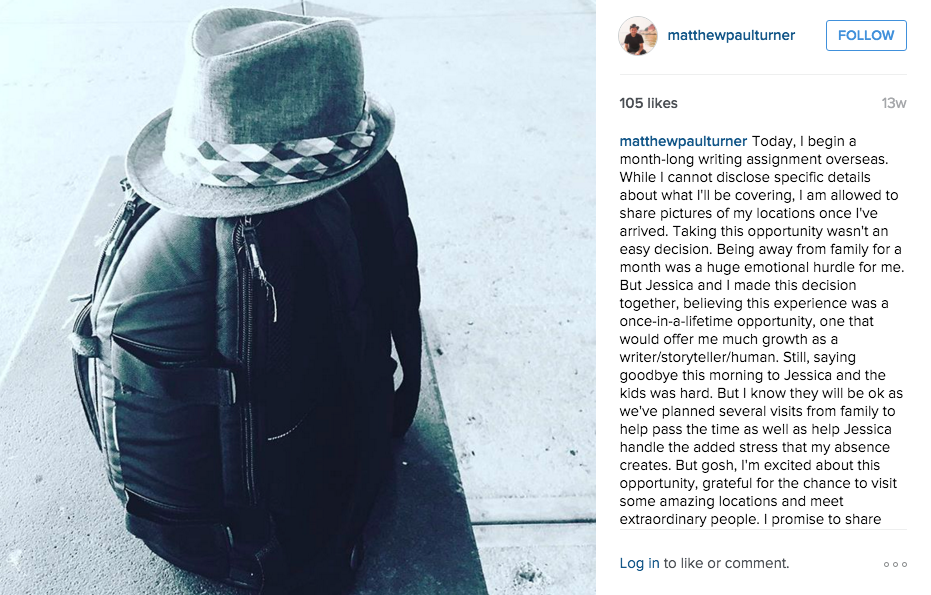 At the time, that's all I was allowed to share.
Today, I've been given permission to share a little bit more. Here's the short version of a very long story about a 40-day experience that I embarked on last fall that became one of the biggest highlights of my career.
The assignment I was referring to on Instagram was offered to me by National Geographic Channel. My job? To travel as the exclusive writer/photographer on a trip around the world with Morgan Freeman and a team from his Hollywood-based company, Revelations Entertainment, and cover the "making of" The Story of God with Morgan Freeman, a 6-part documentary that will debut April 3, 2016 on National Geographic Channel.
Today, Entertainment Tonight released the The Story of God trailer. Check it out.
I admit, the trailer brought a tear to my eye.
In the coming weeks, I'll be sharing more about my experience. But this has been a very cool gig. If somebody had told me a year ago that I was going to get the chance to work with National Geographic on a project about God that would be hosted by Morgan Freeman, I would have laughed.
My experience was not only affecting from a career standpoint–pushing me as a writer/storyteller and causing me to consider taking photography a little more seriously–it was also spiritually and culturally affecting. It was both beautiful and powerful to engage God from a myriad of perspectives. I learned things about our world that have forever affected me–I encountered ideas that have made me less afraid, met people and heard stories that challenged my opinions, and engaged histories and cultures that shined new light on my faith.
I could go on and on…
Instead, I'll shut up and let some of the photos I captured do the talking…
Viagra is for the treatment of inability to get or keep an hard-on and similar states when erection is of low quality. When you buy remedies like cialis from canada you should know about cialis online canada. It may have a lot of brands, but only one ATC Code. Erectile disfunction, defined as the persistent impossibility to maintain a satisfactory erection, affects an estimated 15 to 30 millions men in the America alone. Sexual heartiness is an substantial part of a man's life, no matter his age etc.