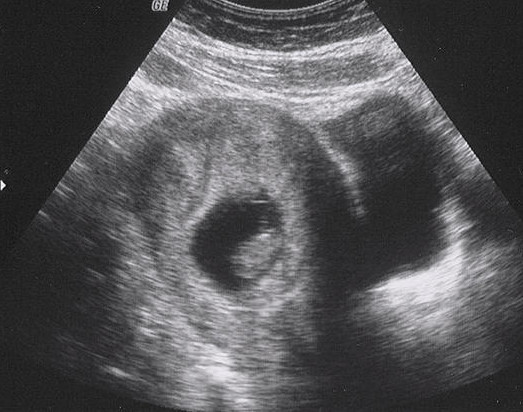 Chances are, you've at least heard about the video that everybody is talking about online (maybe you've seen it), the one about Planned Parenthood, abortions, and the "selling" of fetal body parts.
I rarely discuss the topic of abortion online.
Personally, I don't like abortion—but does anybody really like it?—I don't think so.
But I'm slow to speak up about this topic because…
1) I'm a guy. And I think it's very easy for a man to rage against abortion.
2) I know that abortion, regardless of which side you're on, is a deeply personal issue to many people and I desire to respect that…
And 3) despite being an advocate for life—life before birth and life after birth—if my wife and I were put in a situation in which the life of our baby put the life of my wife in danger, if I'm honest, I would want us to have the ability to make a choice. I'd want options. And I wouldn't want to have to jump through any state regulations or church hoops in order to have those options, either. If somebody I know and loved was raped and became pregnant, I'd want her to have the power to make a choice, whatever choice that might be.
Moreover 4) despite believing that God creates life, I do not believe that my religious understandings should control other people's choices.
But having said all of that, I watched that undercover video about Planned Parenthood and I was grieved by its content.
Yes, I know it was made by a right wing group that looks for every opportunity to bring down Planned Parenthood and paint them as devils.
And yes, I do think that video was misleading in how it was edited. It felt choppy from the beginning. It was clearly made by people with an agenda.
And no, I do not think Planned Parenthood is actually selling fetal organs. However, I do think that the health care organization's practices should be thoroughly investigated.
But despite the right wing spin, that video is still quite telling. The casual manner in which Deborah Nucatola, a Planned Parenthood director of medical research, talked about her processes for extracting a late term fetus was disturbing and seemingly callous.
Now, I'm well aware that Planned Parenthood performs numerous procedures that have nothing to do with abortion, and often these practices are provided to low income families. So I'm certainly not going to pan an entire organization based on Nucatola's uncaring demeanor. But my heart ached when I listened to Nucatola describe in gross detail her careful process for aborting a fetus without harming its organs.
In fact, I haven't been able to get her words out of my head.
Which is why I decided to say something about how her words made me feel. Yes, I'm progressive. Yes, I'm not as hardcore on this issue as evangelicals. But I care about life, all life.
While I know that many Christians seem certain beyond all reason that life begins at conception, I'm frankly unsure when life begins. Maybe life does begin at conception. Or maybe it's a few days or weeks later.
But at some point it does begin.
And certainly, by all accounts, Nucatola's words were describing a life.
Maybe dehumanizing the procedure is the only way she's able to perform it. Or perhaps, like many doctors and medical professionals, she's fallen prey to all of those years spent discussing health care using only medical terms. Whatever the reason, the blunt manner in which she talked about what to "crush" and what to preserve felt terrible, a verbal scene that broke my heart.
It still breaks my heart.
I waited until now to speak up because I do not trust most right wing pro life groups. I think they're dishonest. I think the makers of the video in question were being dishonest in how they sold their narrative. That video wasn't ever really about "selling organs"—that was just a headline they used to get people to hear how heartless Nucatola sounded as she described her methods.
I think many pro life groups's tactics, memes, and political strategies are terrible—often dehumanizing and mean spirited. Furthermore, I believe if they were half as concerned with life after birth as they are with life before birth, we might actually reduce the number of abortions that happen in this country, which I think all of us can agree would be a very good thing. It's very easy to be ultra pro life when that life is unborn. All it requires is a strong point of view and a sign. Being pro life after birth is much harder and actually requires more skill than the ability to be obnoxious.
And that's why I waited to speak up. Because almost every organization and influencer that talked about it on Tuesday did so not as ambassadors for life but rather as @ssholes with an agenda.
However, I'm not going to let the right-to-lifers' tendencies to be terrible keep me from speaking up for all of those little baby boys and girls who Nucatola referred to as "livers." Or "hearts." Or "lungs."
Sometimes both sides get so hung up on the what—whether it's the fight against abortion or the fight for the right to choose—we far too often forget the who involved, a mother, an unborn child, a family who may or may not know their loved one is pregnant, and even a medical professional like Nucatola who seemingly has grown numb to what the procedure entails…
We like to add our own stories to all the whos involved. And in most cases, we really don't know the stories. We too often don't care about the stories. We simply hate abortion. Or we simply support abortion.
But at some point amid pregnancy, life does begin. Maybe that's at the beginning. Maybe it happens later during the gestation period. I don't know. If we're honest, none of us know. We might believe we know. But we don't know for sure.
However, at some point, abortion becomes a procedure that takes life away. And if nothing else, that video about Planned Parenthood reminds us of that. And we need reminding of that. All of us. Women. Men. Conservatives. Progressives. Believers in God. Non believers. All of us need to remember that…
I know I'm a guy.
I know I'm talking about an issue that is deeply personal and I respect that.
And I know this issue is layered and involves a multitude of stories, most of which I've never heard.
But at some point, abortion is an issue that involves a person who has no voice. She's not a liver. Or a heart. Or a pair of lungs. She's a life.
Viagra is for the treatment of inability to get or keep an erection and similar states when erection is of low quality. When you buy remedies like cialis from canada you should know about cialis online canada. It may have a lot of brands, but only one ATC Code. Erectile disfunction, defined as the persistent impossibility to maintain a satisfactory erection, affects an estimated 15 to 30 millions men in the America alone. Sexual health is an substantial part of a man's life, no matter his age etc.