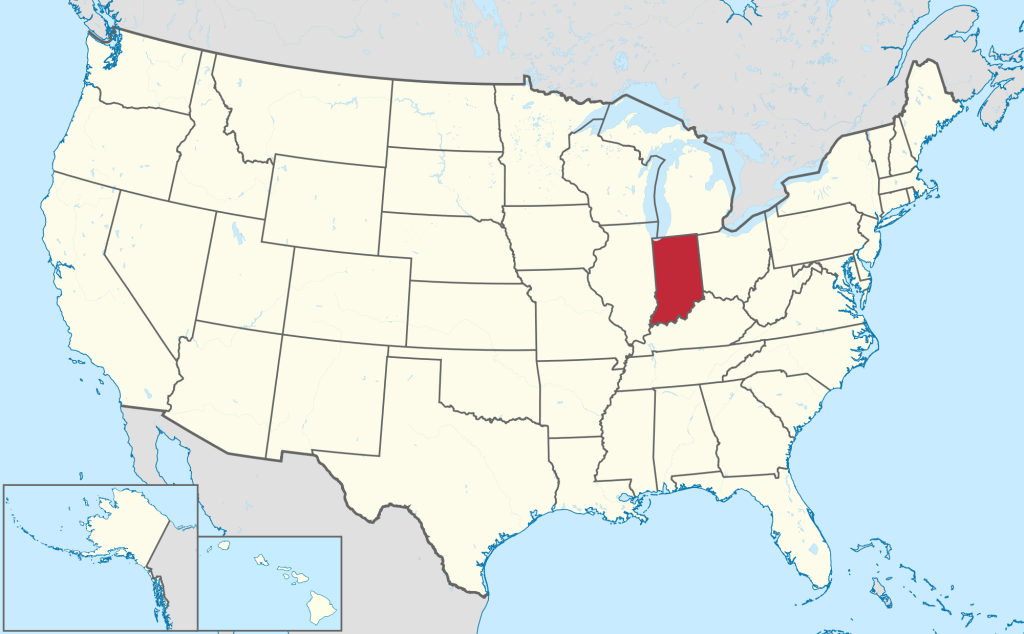 Congratulations Indiana. You've done it. Your Christianity is free! That's how your promoting this new law, right—as freedom? Freedom from the gay agenda? Freedom from governmental influence? Freedom from the words of Jesus to love thy neighbors?
And what "freedom" it is, too. I mean, seriously, your religious bakers no longer have to make butter cream frosting for lesbian mouths. Your Jesus-loving construction workers are legally protected to say no to the gay couple who wants to build their first home. All of your faith-based business owners can now safely and legally avoid selling their products to the good people of the GLBTQ community. That sounds like some amazing freedom.
However, I'm still not sure why your state's Christianity is so afraid of gay people. You guys bake wedding cakes and build houses for Pentecostals. And you do that without blinking an eye. I mean, if you're so bent on protecting your state's faith, you might consider discriminating against those Pentecostal people who turn the Gospel into magic tricks, 401k plans, and pony shows every Sunday. They seem far more dangerous to your Christianity than gay people who want to get married.
But then again, you and I both know this new law has nothing to do with protecting Indiana's religiosities. If that were true, you'd have stopped making wedding cakes and homes for a long list of people years ago. No, this law is about giving so-called Christian business owners the freedom to be jackasses if they want to. You've given them the right to discriminate against a group of people who have been discriminated against since pretty much the beginning of time. How does that make you feel? Proud? Lonely? Christ-like? But what I don't understand is why. For what cause have you passed this new law? And please don't say you've done this for Jesus. Just don't go there because there's nothing remotely Jesusish about this law.
If I'm honest, I actually feel sorry for the business owners who are celebrating this new "freedom". Because for one thing, what do they really have to celebrate anyway? I mean, I can only imagine that the thrill of "Yay, we get to discriminate!" won't last long. I mean, come on, you and I both know that discrimination is exhausting over time, even for Christians. And they'll not only be fighting their consciences—yes, deep down they know this new law is wrong—but they're also fighting against the grain of an entire culture. Sure, that fight will cause them to feel as proud and haughty as Puritans for a while because going against the culture does that to religious folk. But soon, that pride will fade and keeping up the passion for avoiding gay patrons will become a great burden. Hate is a terrible weight to carry. And then, at some point, their freedom to discriminate will intersect with their personal lives. They'll learn that somebody they've known and sold things to is gay or they'll find out that their son or daughter is gay and then they'll have to choose between their freedom and their emotional connections.
Is that freedom?
But Indiana, mostly I feel sorry for your Christian business owners because you've given them a free pass to stop evolving. That's right. In your attempt to offer their faith-based convictions a little ease, you've actually put them in a kind of prison, one that will keep them inside their closed-minded little worlds feeling safe and "free" from gay people. You've given them the right to pass on conversing or interacting with a multitude of really good people. But not only that, you've put up one more roadblock, a divider that will prevent them benefiting from the stories, the experiences, and not to mention, the pocketbooks of some amazing people who happen to be gay. And sadly, people who have permission slips to be intolerant remain intolerant.
You've taken a huge step backwards, Indiana, a step back that will have consequences in the years to come, a step back that makes life harder and more cumbersome for all involved, a step back that other people will have to invest time, energy, and money into fighting against in hopes of overturning. You might call it religious freedom, but we both know there's nothing about it that's religious or free.
Viagra is for the treatment of inability to get or keep an erection and similar states when erection is of low quality. When you buy remedies like cialis from canada you should know about cialis online canada. It may have a lot of brands, but only one ATC Code. Erectile malfunction, defined as the persistent impossibility to maintain a satisfactory erection, affects an estimated 15 to 30 millions men in the America alone. Sexual soundness is an substantial part of a man's life, no matter his age etc.