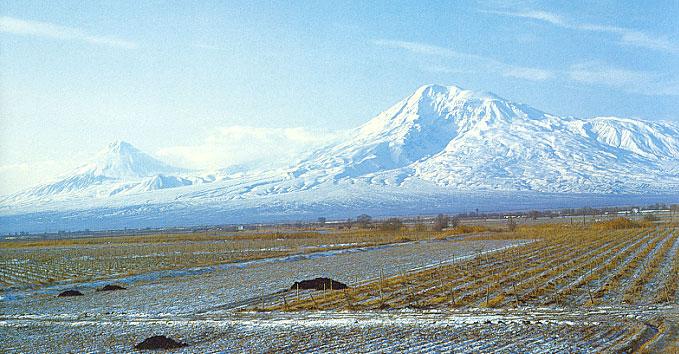 As a child, my father loved telling me Bible stories before bedtime. Animated and full of belief, Dad told the stories of God and God's people with such rich enthusiasm that me and my sister, Elisabeth, would plead every single night for another story. The stories of the Bible played such an integral part of my childhood. The narratives of people like Moses, King David, Esther, and Daniel were potent echoes of hope, faith, and devotion for me, sometimes inspiring my curiosity to know God and sometimes haunting my imagination like ghost stories.
But one Bible story stood out more than all of the other stories, a story about a man and a dark tragedy–a massacre some call it–that in many ways was more important than Jesus's story, a narrative with a plot and theme that was, to my church's theologies and worldview–like a Missing Link.
Through the story of Noah and the Great Flood—that terrible, mysterious, and confusing account from Genesis about how God became so troubled with humanity that Heaven's only option was death to all by drowning—the pastors and leaders at my church explained fossils, environmental concerns, the Grand Canyon, the reasons why Earth's lands broke apart into continents, and that's just the beginning. Our faith, politics, and science were hinged to the belief that God had once intentionally covered Earth for 40 days and nights with one mighty monsoon. To those of us who believed beyond a shadow of a doubt that God created Earth in 6 days and that the planet was roughly 6000 years old, give or take 7 years, the Flood was our secret not-so-secretive weapon. The Great Flood killed the dinosaurs. The Great Flood was the reason why human and animal remains were found amid rock layers that scientists dated to be much much much MUCH older than 6000 years. The Great Flood was the reason why fossils of tropical plant life were found in Alaska and large coal beds found in Antarctica. The Great Flood was of utmost importance to me and the members of the church I grew up in.
And yet, amid this tragic tale, a tale that offers us a glimpse of God's darker side, a man called Noah believed—for more than 100 years— that God had a divine purpose for him and his family. And of course, as the story goes, Noah built an ark, God sent animals two by two, and then, after Noah and his family boarded, God shut the ark's door. For more than 300 days Noah's family was on that boat. And when the boat finally rested on dry ground, it was amid the Mountains of Ararat.
Next week, I will be closer to the story of Noah than ever before, amid a people and culture far more influenced and affected by the Genesis story than I was. The inhabitants of Armenia, the tiniest of the former Soviet Union's republics located just east of Turkey, have a long tattered relationship with Noah's story. That's because Mount Ararat was amid their borders, a fact that brought much pride to the Armenian people. Throughout history Armenia has suffered incredible loss, torture, and discrimination at the hands of the Greeks, Romans, Persians, Byzantines, Arabs, Mongols, Ottoman Turks, and Russians. Armenia's greatest loss was suffered under the Turks in 1915, when during World War 1 somewhere between 600,000 and 1.5 million were murdered or died of starvation. It's said that the genocide of 1915 still haunts the Armenian people today. At some point during the mass murder of innocent Armenian people, the Turks secured control of the Mountains of Ararat. After suffering such immense loss, alas, Armenia lost one of its most prized possessions, Mt. Ararat. [Source]
However, despite Turkey stealing Mt. Ararat and all of its beauty from Armenia, the Turks did not take away the Armenian people's deep and profound connection to the biblical story of Noah, a narrative that I'm told still lives and breathes and beats among its people, bringing them much national pride and inspiring them with a hope that God always provides a way out, a way through, a way forward.
Even when there's great pain. Even amid long and terrible suffering. Even despite miserable unspeakable circumstances.
The Armenians have a long history of believing that God provides.
Next week, I'll see Mt. Ararat. Oh how I wish my father could be with me on that day. I just know how much he'd enjoy seeing the mountain where Noah's ark is said to be resting.
But according to those who have been there before, I'll not only see the mountain where Noah saw the rainbow, I'll experience the story of Noah through the stories and lives and cultures and faiths of Armenia's people, its cathedrals, its pain.
While encountering the echoes of Noah, I'll also witness poverty. I was told that the poverty I'll run into in Armenia will be unlike any poverty I've seen before. Which is saying something considering I've seen what poverty looks like in Asia, Africa, South and Central America, Europe, and in Chicago, Appalachia, Philadelphia, and Nashville, Tennessee.
For a long time, I've wondered what the story of Noah really says about God. Because God seems so bipolar in Noah's story, a deity who's portrayed as both the antagonist and hero, the taker and provider, a wrecking ball and the restorer, the terror and the salvation. Oh how that biblical story leaves me with questions, frustrations, and doubt. For me, Noah's story is just so difficult to comprehend, so much so that I've mostly avoid talking about it with my kids, unsure how to explain the seemingly dual roles of God. Lately, I've become convinced that I might always have those questions and frustrations. And I'm okay with that.
However, for the next 10 days, I'm pushing pause on my godly wonderings regarding Noah's story. I'm not going to pack or unpack any of those big questions. In fact, I'm not even going to take the questions with me. Now, they might well up inside while I'm there. But it won't be on purpose because I want to encounter the tragedy and hope of Noah and the Great Flood through the lens of a people who have suffered terrible loss and yet find hope and faith to believe that God will provide. I want to experience the mystery of Noah again, without my questions and/or conclusions.
And maybe, just maybe, I'll get to play the tiniest of roles in the restoration that God has planned for Armenia. And too, maybe I'll be able to encourage others to become small portions of Armenia's new beginning.
And perhaps I'll see a rainbow.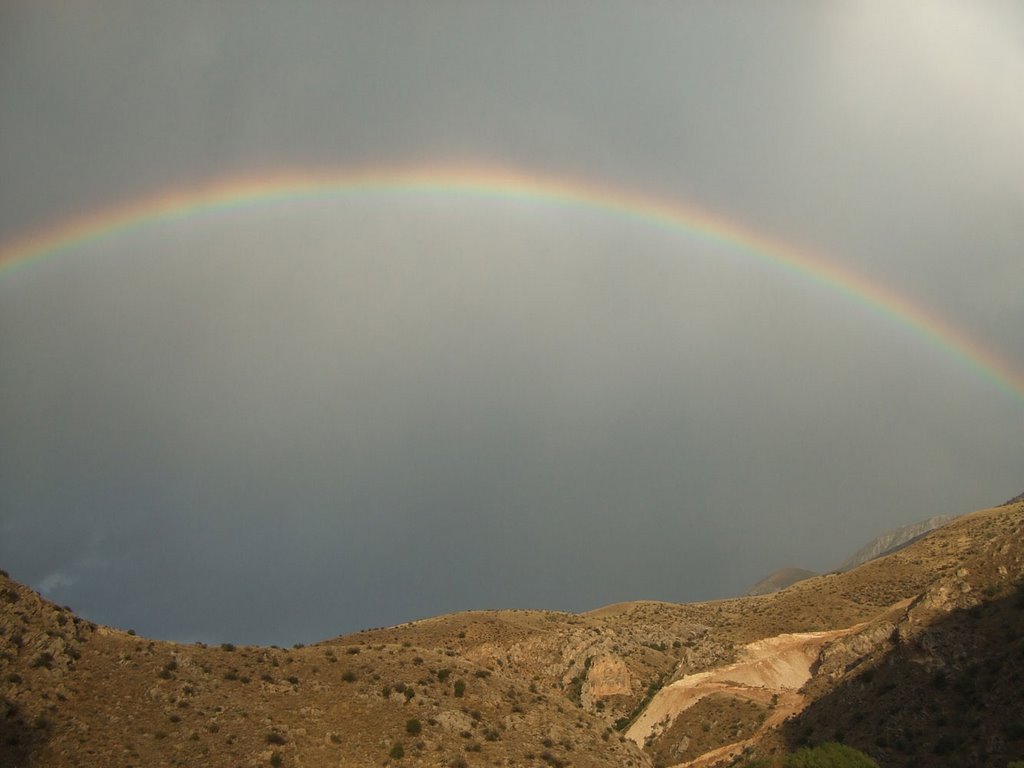 Oh how I'd love to see a rainbow. Or bet yet, be a rainbow, cast a colorful reflection of God's promise over the life of a child and his or her family.
Six weeks ago, my family and I sponsored this little girl: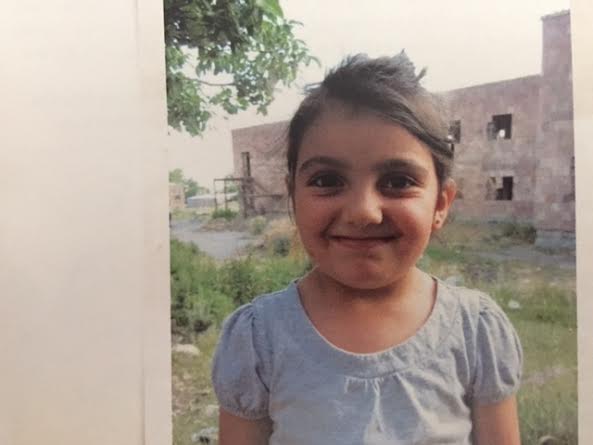 Isn't she just delightful? She's 5. And her name is Angelina. I'll have the pleasure of meeting Angelina and her family next week.
Right now, thousands of little ones are hoping for their own rainbows… would you consider joining me in sponsoring a child from Armenia through World Vision?
Whether you sponsor a child or not, I hope you will join me as I go on this adventure, this quest to reengage a biblical story that I've known my whole life, my search amid heartbreak and hunger for a glimpse of a rainbow, the promises of God.
Viagra is for the treatment of inability to get or keep an hard-on and similar states when hard-on is of low quality. When you buy remedies like cialis from canada you should know about cialis online canada. It may have a lot of brands, but only one ATC Code. Erectile dysfunction, defined as the persistent impossibility to maintain a satisfactory erection, affects an estimated 15 to 30 millions men in the America alone. Sexual health is an substantial part of a man's life, no matter his age etc.