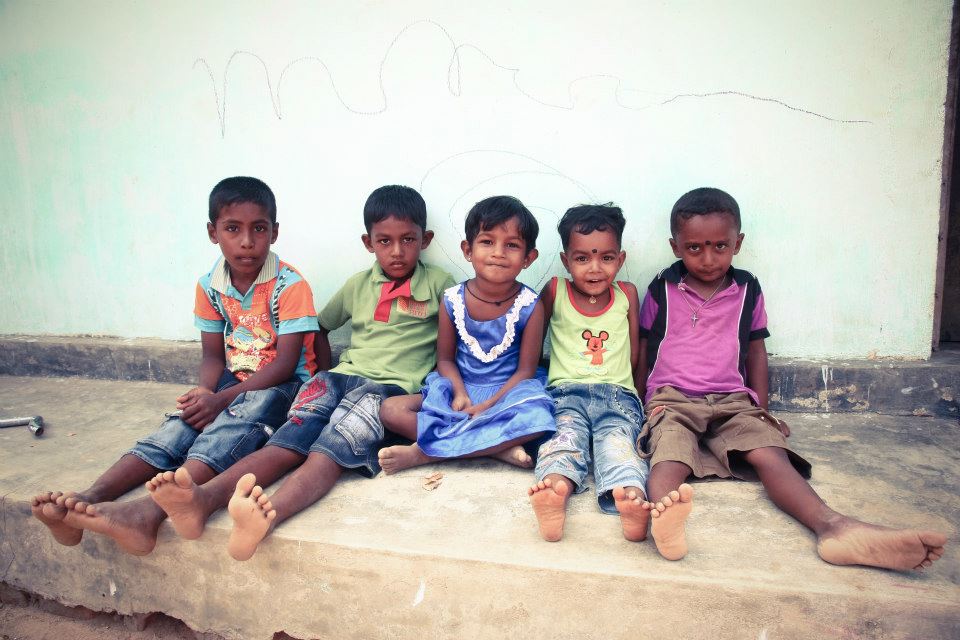 Ten Thousand Kids.
Those are the words that kept ringing inside my brain as I tried to listen to Rich Stearns talk about what happened last week at World Vision.
Ten thousand kids.
Ten thousand brown, black, tan, or white faces…
Ten thousand souls…
And in only 2 days.
As Stearns chatted with a handful of bloggers about why the board made the decision it made and then reversed that decision two days later, those words—TEN THOUSAND KIDS! TEN THOUSAND KIDS!—blinked like a neon sign in my head.
And that was the two-day cost of their decision, a decision to hire married gay folk, a decision that was decided on last fall and leaked to Christianity Today last week. That was the cost.
Last Monday, the day of the announcement, World Vision's call center received 7000 calls and a loss of 2000 child sponsorships. That's just in 12 hours on Monday! The following day those numbers swelled. And then on Wednesday, within minutes of World Vision announcing that it was reversing its decision, the calls stopped and, according to Stearns, "the bleeding stopped."
Rumor is it stopped almost like magic. Almost as soon as the press release hit, the cancellations stopped, the angry phone calls stopped.
It took several days to count the total loss of sponsorships, a number that eventually rose to "just about 10,000 children," according to Stearns. A handful of people did call back, hoping to start up their sponsorships again. But the majority did not.
And that breaks my heart.
It should break all of our hearts, regardless of whether you praised World Vision's initial decision or panned it as "godless."
Even still, those three words should break us friends. Because it's a number that represents 10,000 needy children, flesh and blood of various races and nationalities, little ones who are precious in God's sight.
And yet, a large number of so-called born again Christians treated their relationships with their kids like they were little more than subscriptions to HBO. Sure, some people probably stopped sponsoring their kid and began sponsoring another kid through a different organization. But that's not any better. A child sponsorship is not a product that can be returned and exchanged for a different brand. There's nothing "moral" about using a kid as a bargaining chip to punish a Christian organization for making a decision that you don't agree with. There's nothing honoring about using children to force an organization's hand. There's nothing "pro life" about that. There's nothing remotely "Christlike" about that. It's downright disgusting, manipulative, and sad. If I was a Pentecostal, I might even call it demonic.
Not only do a lot of Christians wage war against flesh and blood, they're willing to use child sponsorship as their weapons… like little ransom notes…
May God have mercy…
May light shine on all of us…
May we wake up from our intolerant slumber…
If you're interested in sponsoring a child through World Vision, you can do that here.
Viagra is for the treatment of inability to get or keep an erection and similar states when erection is of low quality. When you buy remedies like cialis from canada you should know about cialis online canada. It may have a lot of brands, but only one ATC Code. Erectile dysfunction, defined as the persistent impossibility to maintain a satisfactory erection, affects an estimated 15 to 30 millions men in the America alone. Sexual health is an substantial part of a man's life, no matter his age etc.