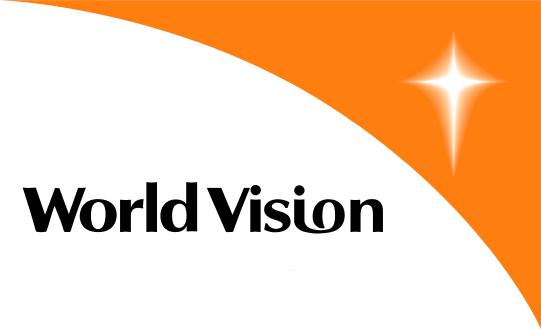 I love World Vision.
In fact, I've worked alongside World Vision in some capacity—first as a supporter, then as a speaker and today as a social media consultant—since 2005. I've seen their work firsthand in five different countries. And I've gotten to know many of the dear souls who work for World Vision, some here in U.S. as well as those who live abroad. World Vision is a good Christian organization. They aren't perfect. But they are good. Which is why I'm passionate about what they do, and why Jessica and I sponsor 5 kids through World Vision.
Over the last nine years, I've witnessed one thing over and over again at World Vision: Its people are driven by a sincere dedication to being the hands and feet of Jesus to children in need. Which is why they will go to just about any corner of the world, hope in hand, and do whatever they can to bring life, sustainability, and relief to children and families existing in desperate situations.
I love World Vision. I love its mission. I love its people. I love its passion for loving God by loving people.
Which is why yesterday was so hard to watch/experience. When Christianity Today released its "breaking news" and I read the headline—WORLD VISION: Why We Are Hiring Gay Christians in Same-Sex Marriages—I knew it was going to get ugly. I knew it. Still, once again I was surprised by just how downright hateful Christians can be, especially when it comes to anything involving our gay brothers and sisters. It's just so sad. And yet stereotypical.
Watching the online conversation yesterday, which was mostly negative and vile in the beginning, was like watching Christian America beat up on my friend, a friend I value and know to be good.
Okay, so World Vision changed their hiring policy (read their statement here). Though the change is a bold and controversial move among evangelicals, the truth is, their "change" was really just a small step forward. And yes, I personally believe it was a step forward—a good and needed one! And I applaud World Vision for their decision. But it was just a step. I mean, the hate being spewed by Christians is being directed at World Vision, a very conservative organization, a conservative organization that requires its employees to be Christian and to sign not only the Apostle's Creed but also a lifestyle contract. Here's what the official statement said.
World Vision is a multi-denominational organization that welcomes employees from more than 50 denominations, and since a number of these denominations in recent years have sanctioned same-sex marriage for Christians, the board—in keeping with our practice of deferring to church authority in the lives of our staff, and desiring to treat all of our employees equally—chose to adjust our policy. Thus, the board has modified our Employee Standards of Conduct to allow a Christian in a legal same-sex marriage to be employed at World Vision.
And while this is very good news, it hardly means that World Vision is having a pride parade at its headquarters today. Nobody's blaring Lady Gaga and donning rainbows today. In the grand scheme of things, though it's a good move, it really is, in the end, just a minor change that does not warrant the hate storm by the likes of some of evangelicalism's most elite names.
And guess what, friends? Gay people already work at World Vision. I mean, out of the 1100 people who work at the U.S. office, chances are pretty good, that a bunch of them are gay. Some of them might not be out. But they are there, doing the good work of Christ. Because they love Jesus. And because they love helping kids get sponsored. And they are, despite what some evangelicals might proclaim, good Christian people.
But as we know, a good many Christians really hate homosexuality. They HATE IT. And THEY MUST REMIND US OF HOW MUCH THEY HATE IT over and over again. And because they HATE HOMOSEXUALITY AND ANYTHING GAY-RELATED, when events like what happened yesterday occur, they feel obligated to issue official statements about why THEY HATE HOMOSEXUALITY. And so, a plethora of big names, from Franklin Graham to John Piper to David Platt all made their opinions about World Vision's handbook change known.
Of course, some of the meanest faith-based culprits are the reformed bloggers at The Gospel Coalition. I really try to never subject myself to their messages, but yesterday, I did. And once again, I read one TGC blogger after another issue their thoughts as if God himself was speaking through their fingers as they typed. But as you likely know, these men are some of the Internet's most trusted "Christian" voices. And yet I don't get it. I mean, none of us are perfect and we all get angry once in a while. But is anybody ever happy at TGC? Do they ever get excited about something that isn't at the expense of another? Anytime I read their posts–yesterday included!–I only see a coalition. I see no gospel. Oh, they quote scripture verses like Pharisees and seem to know what's right about everything, but yet they seem devoid of love, at least, love that extends beyond their kind. For their sake, I do hope that, upon entering heaven, God says, "How much did you hate homosexuality?" And I hope that they are absolutely certain of the answer that God is expecting to hear. Because I suspect they might be surprised.
TGC's rage against World Vision helped to fill up Twitter with tweets from Christians declaring their disgust for World Vision's decision and announcing their plans to stop sponsoring their World Vision child. I hope that makes them happy. I don't think it does. Not really. But they indeed inspired many to drop their support. Because I know for a fact that a good many people stopped sponsoring needy kids yesterday because World Vision changed a policy in their handbook. Do these people shop at Target? Do these people use Facebook? Do they donate to Goodwill? Have they ever bought Girl Scout Cookies? Do they watch The Walking Dead on AMC? Because all of those places and businesses allow gay married folk to work there too. So I hope that, before they make the decision to stop sponsoring, they will consider the child, consider that people come before doctrine, dogma, and religion. That's my prayer.
The good news for World Vision is this: Jesus is bigger than the hate storm they are experiencing right now. Jesus is bigger than the mighty chorus of big names who are chiding them with tweets, press releases, and blog posts. Jesus is bigger than the mean-spirited comments that people are leaving them on Facebook and Twitter. Jesus is bigger than the disappointment and utter disgust they are seeing and reading all over the Internet.
But as we know, sometimes standing up for people, regardless of who they are and why they need standing up for, comes at a cost.
But we stand up anyway.
We brave the religious backlash.
And we keep following Jesus.
Viagra is for the treatment of inability to get or keep an erection and similar states when erection is of low quality. When you buy remedies like cialis from canada you should know about cialis online canada. It may have a lot of brands, but only one ATC Code. Erectile dysfunction, defined as the persistent impossibility to maintain a satisfactory erection, affects an estimated 15 to 30 millions men in the America alone. Sexual health is an substantial part of a man's life, no matter his age etc.