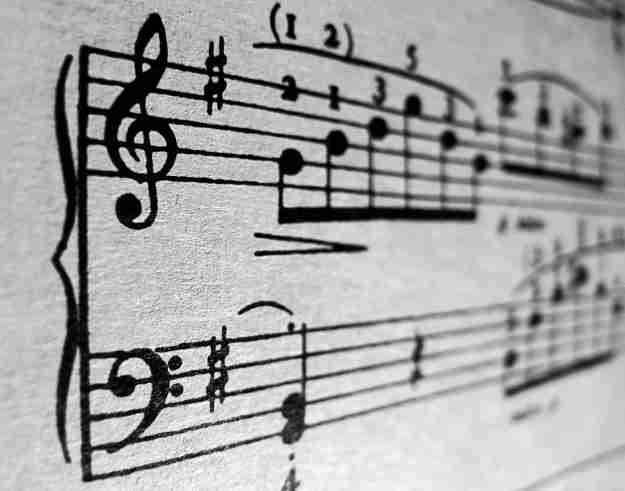 Much about the Christian music scene has been depressing in recent years. Mainly because there really isn't a "Christian music scene" per se. Not really. Not like the scene that I encountered in 1996. And honestly, that's probably a good thing. That scene was a bit crazy, self-involved, and had little to do with Jesus.
When I was working at CCM magazine, the writing on the wall became rather clear. Christian music was dying. The reasons why that's true vary according to who you talk to. My opinion? Worship music killed Christian music. The worship music movement slowly, over time, suffocated the true creatives out of record deals, pushing them to the fringes of the music scene to fend for themselves. It wasn't personal. It was business. Christian radio started limiting their playlists to include artists like Chris Tomlin, Mercy Me, and Casting Crowns. And while they might be nice people with good voices, their music is safe for the whole family. And nothing stifles a creative scene like safety. And for a long while, there's been a serious lack of good spiritual music coming out of Nashville. Sure, there have been a record here and there… but nothing that seemed to suggest a true revival might be happening.
Some people think that the Christian music scene is pointless anyway. I disagree. While some Christian music is downright dreadful, Christian music gave me a lot of hope when I was a kid trapped in Christian fundamentalism. From my world, Christian music was a window to an outside world, a place where Jesus still had issues but nothing like the issues he had in my world. Christian music opened my eyes to different ways of thinking. It pushed me to explore theology. It challenged my worldview. It caused me to feel God's presence in a way that I wasn't accustomed to… Christian music isn't perfect. And at times, it's downright awful. However, it also created an environment that allowed me to be introduced to artists and songs that helped me believe that Jesus was bigger and more gracious and more hopeful than what I'd been taught for most of my life.
But Hillsong music isn't going to do that. It might make me "feel" emotionally connected to God in the moment, it does not have the creative power or means to push minds and hearts to think and experience God differently. It doesn't have the ability to create dialogue about theology, about culture, and about philosophy. And I'm sorry, Jesus Culture isn't going to make music that spearheads anything more than fairy dust and goosebumps. But a true artist who's passionate about life and faith and art and truth can cause you to not only think outside your comfortable box but experience worship at the same time.
But signs of hope might be on the horizon. There's a handful of artists, songs, and rumors about artists and songs that make me wonder if there's a springtime coming for music about faith and spirituality. While there's no guarantee, here are few reasons why I think a new birth of creativity might be happening Christian music…
1) John Mark McMillan's "Borderland"
That's just the first single. The whole album is an amazing collection of intricately constructed songs. Click the picture below to view the record at Amazon.
2) Ellie Holcomb "As Sure As the Sun"
Holcomb's "As Sure As the Sun" is a hopeful collection of melodies and words, a bright collection that's filled with mystery and production intricacies. Listen to more at Amazon.
3) Shawn McDonald's new song "We Are Brave"
You can sample it here. It will be a little too pop for some, but it's so dang catchy. Definitely give it a listen.
4) Jars of Clay "Inlandia"
Yes, it's Jars of Clay. And they've been around for 20+ years. But a bright path can't all be spearheaded by newly discovered talent, some of it must come from longtime musicians and artists. And with this remix EP of their record "Inland," Jars of Clay showcases they're amazing ability to evolve with age (Check out the record at iTunes.
5) Sarah Masen's "Trying Mark"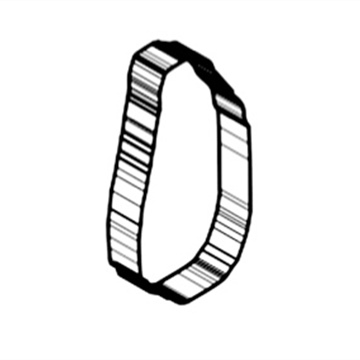 One of Nashville's most poetic storytellers finally released some new music last year. If you're not familiar with Sarah Masen's previous efforts, check out these two songs: Carry Us Through and one of the best songs about faith ever written, Wrap My Arms Around Your Name (listen below).
You can download Sarah's newest songs at NoiseTrade for free…
6) And Nichole Nordeman is rumored to be working on new music. And that is good news indeed. Nobody writes songs about God and faith like Nichole. If you need reminding, listen to "Hold On" from her 2005 record "Brave":
Other bright signs…

-Gungor's "I Am Mountain"
-Brooke Fraser's got new music coming soon.
-NEEDTOBREATHE's new record releases next month
And again, these are just signs of a little creative life happening among Christians making music about God, life, faith…
How about you? Have any "signs" of your own?
Viagra is for the treatment of inability to get or keep an erection and similar states when erection is of low quality. When you buy remedies like cialis from canada you should know about cialis online canada. It may have a lot of brands, but only one ATC Code. Erectile disfunction, defined as the persistent impossibility to maintain a satisfactory hard-on, affects an estimated 15 to 30 millions men in the America alone. Sexual soundness is an substantial part of a man's life, no matter his age etc.