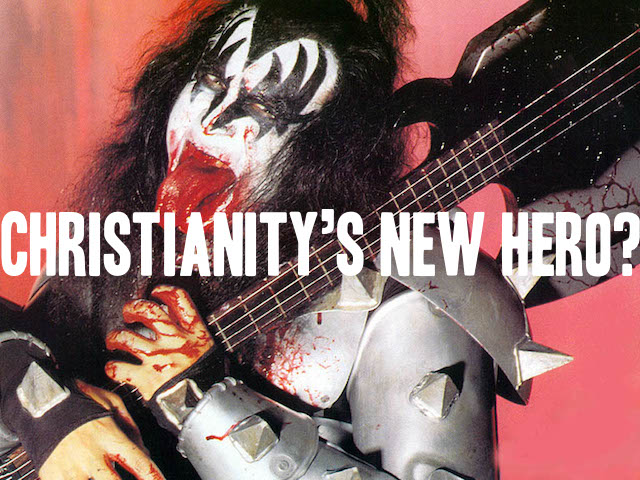 That might sound crazy. But it's very possible. The folks over at FaithIt.com, which is basically the evangelical version of UpWorthy, has uncovered a Fox News clip from last year, one in which Gene Simmons of KISS (Kids In Satan's Service!?) denounces the religious intolerance that many media folks have shown toward Tim Tebow.
In the headline, FaithIt writes: These Words! Gene Simmons Sums Up Everything I've Wanted to Say About Tim Tebow and Religious Tolerance. Brilliant.
Then, in the subhead for the clip, they offer a not so subtle praiseclaimer, adoration creatively mixed with slight renunciation. This short segment has me convinced–Gene Simmons is brilliant–not for his music, but his thoughts on culture and religion.
Now, I'm exactly sure this quote proves Gene's brilliance, but that said, Simmons does offer some good words!
So prepare yourselves. There's a good chance you'll be seeing this video clip in your Facebook feeds real soon.