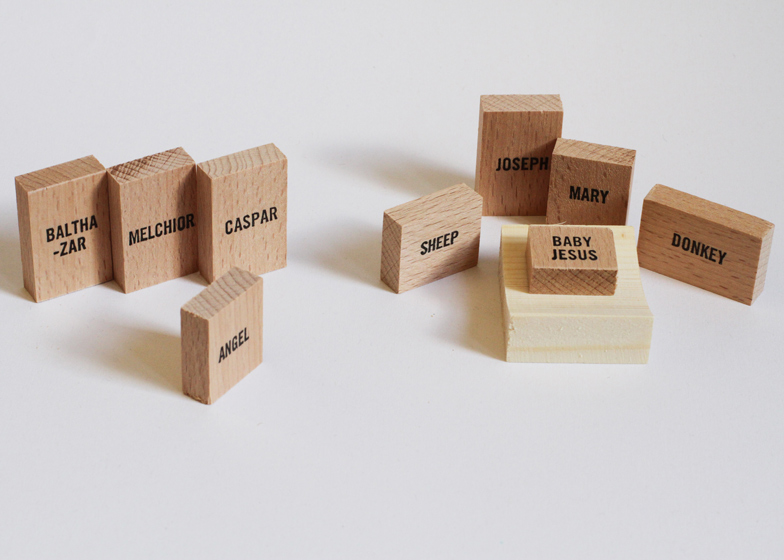 This nativity, "a minimal one where characters in the Christmas story are represented by wooden blocks with their names printed in plain black capital letters," was created by London designer Emilie Voirin.
According to Voirin, "the characters have lost their features and colours for a modern appearance that could appeal to both believers and atheists." SOURCE.
Sure, it's a little Ikea, but I love this concept. To me, it makes the nativity more about the story of Christmas as opposed to how pretty or lavish the figures are…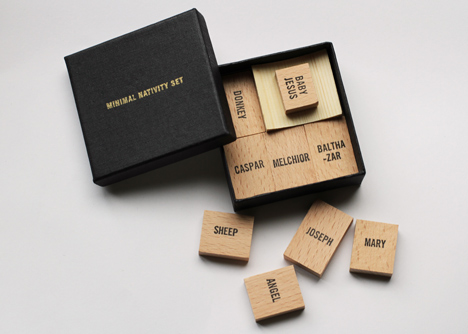 You can purchase this nativity at the artist's website. Or you could buy some varying-sized blocks and write names on them.