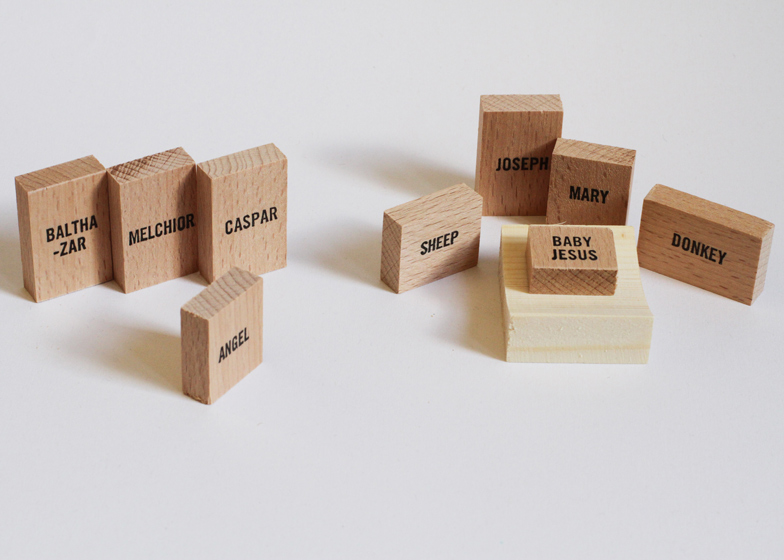 This nativity, "a minimal one where characters in the Christmas story are represented by wooden blocks with their names printed in plain black capital letters," was created by London designer Emilie Voirin.
According to Voirin, "the characters have lost their features and colours for a modern appearance that could appeal to both believers and atheists." SOURCE.
Sure, it's a little Ikea, but I love this concept. To me, it makes the nativity more about the story of Christmas as opposed to how pretty or lavish the figures are…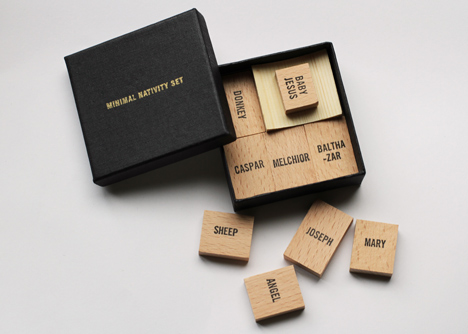 You can purchase this nativity at the artist's website. Or you could buy some varying-sized blocks and write names on them.
Viagra is for the treatment of inability to get or keep an hard-on and similar states when erection is of low quality. When you buy remedies like cialis from canada you should know about cialis online canada. It may have a lot of brands, but only one ATC Code. Erectile dysfunction, defined as the persistent impossibility to maintain a satisfactory erection, affects an estimated 15 to 30 millions men in the America alone. Sexual health is an substantial part of a man's life, no problem his age etc.